To mark the Fourth of July, I thought it was time I shared a piece about our trip through Northwestern Washington.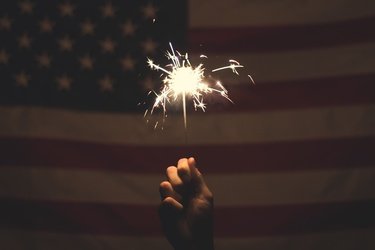 Right around Memorial Day, Justin and I headed down to the upper pacific northwest region of the USA: Olympic National Park. We were celebrating my birthday, the fast-approaching launch of
Goatrek in the App Store
, and making the most of Justin's weeklong vacation from work. While we had both spent some time in the states, neither of us had spent much time in Washington state, and were unsure what to expect on all fronts: culture, landscape, or dining. Let me tell you, we were blown away by all of the above.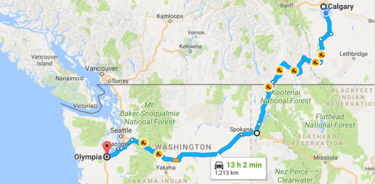 We left bright and early on Monday morning and made it all the way to Olympia by dinner time (see the map - it was no easy feat). We ate at the most authentic-looking seafood restaurant, Tugboat Annie's, before heading to Walmart to stock up on supplies and food for our adventurous week ahead. We did a quick Google search of Olympia in hopes of grabbing some drone footage of the sunset, but since it's located east of the mountains, our search turned up empty. So, with the trunk and our tummies full of food, we hit the road again and made it to Lake Cushman, where we car-camped for the night.
I woke up early on Tuesday and headed down to the lake where Justin joined shortly after. We sat on the shore of Lake Cushman staring at the fish through the crystal clear water and basking in the solitude for about an hour before hitting the road again. We were forced to make a small change in plans: at the Tourist Office in Port Angeles we discovered Hurricane Ridge was still knee-deep in snow. So, we headed to Lake Crescent followed by Sol Duc Falls, Goblins Gate and Madison Falls, before heading south to Third Beach. As you can see, I wasn't kidding when I said we were fully prepared for an adventure-packed week! Coming in at 25,000 steps and 16.8 km of hiking, the first day of our trip was incredible.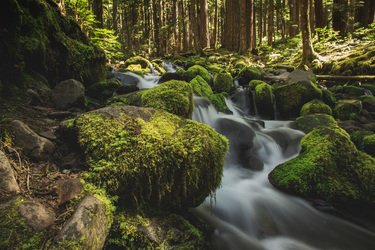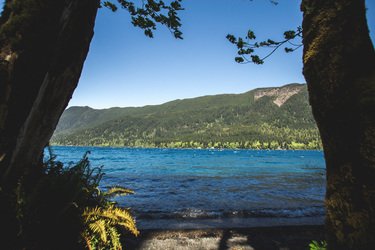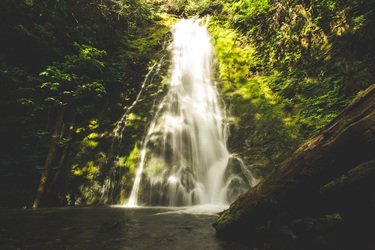 After a night of camping at a very underpopulated campround in Mora, we spent Wednesday morning in Forks catching up on a bit of work (it never ends!) and quickly editing the video you can see in Justin's Third Beach trek as we were excited about using our brand new Phantom 3. Around noon we tried going to Rialto beach, but it was to no avail. The road had been washed out and they prohibited foot traffic for safety concerns. Lucky for us, the entire West side of the park is beachfront so we changed our plans to see First Beach, Second Beach, and revisiting Third Beach to sleep by the ocean. First Beach is right on the side of the highway, but Second Beach was about 1 km through the forest to the beachfront, and it was about 2.5 km to access Third Beach. I was absolutely stunned by the beauty of these beaches; Second Beach definitely makes my top 10 most favourite places so far. The second day, despite being much more relaxing, still clocked in at 13,600 steps and 9 km of walking/hiking. We finished our day by trekking back into Third Beach just in time for Golden Hour. We spent the evening setting up camp, exploring the beach, having a fire, and a quick flame-cooked dinner. It sounds very romantic to sleep by the ocean, and for the most part it was, but in the morning we discovered that had we set up our tent but 1 foot closer to the water, we would've gotten soaked! I heard the hammering of the waves in my sleep and thought they sounded very close, but I didn't expect to see the tide that high when we awoke - hindsight is always 20/20, so we know we should've check the tide charts beforehand.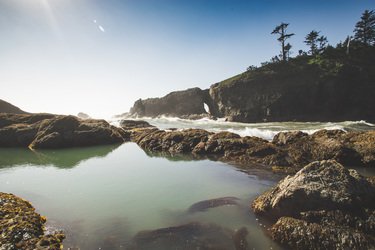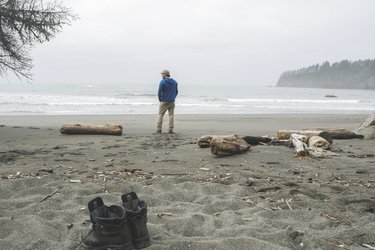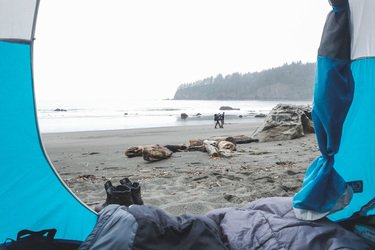 Waking up on the beach was the most amazing feeling. We boiled some water and drank instant coffee by Starbucks (better than it sounds!) and watched as backpackers hiked by. We then headed to the Hoh River Trail and Ruby Beach, before heading back to Seattle because we were informed that Remote Goat had been accepted by Apple into the App Store! Deciding to celebrate and break our "Travel on a Budget" rule, we had an incredible dinner at Rock Creek. It was so worth it. The food, service, and atmosphere were all incredible. I was amazed by how kind the servers were to us because we'd just spent the day hiking 13 km (18,700 steps!) and we very much looked the part and out-of-place in this nice restaurant. Nonetheless, we were chatted up by the servers about the similarities between Seattleites and Canadians, fishing in the East Kootenays, and how much we loved ONP.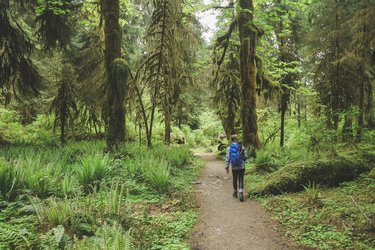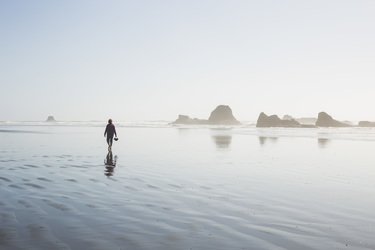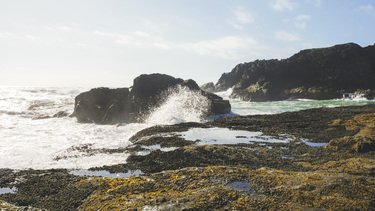 While our trip was cut a day short due to responsibility calling, we had the most incredible time in Olympic National Park and it only made us want to revisit our neighbours to the South again soon. I hope Americans feel as at home in Canada as we felt in theirs. Happy fourth of July!